Tyrvaya: The nasal spray improves your Dry Eye symptoms
Do you have dry eye?
Are you reaching for artificial tears several times a day?
Do your eyes often get red, irritated, or watery? Do you want a dry eye solution that isn't an eye drop?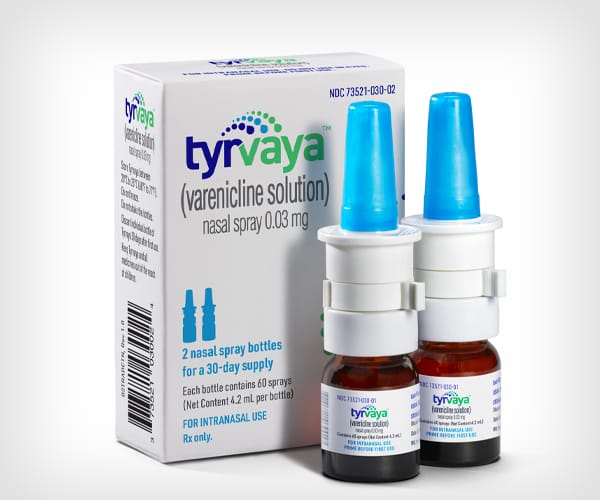 Tyrvaya may be right for you. This twice daily nasal spray has been proven to improve dry eye symptoms in a variety of patients.
---