Lenses and Frames
Find your perfect glasses at Achord Eye Clinic.
Lenses and frames are a very necessary and personal choice. Achord Eye Clinic has the experience to guide you toward eyewear selections that are comfortable and stylish. With all the options available to you, your new glasses will be as unique as the person taking them home.
These are just some of the wide selection of specialty and designer frames available for purchase at Achord Eye Clinic.

Options for Lens Customization:
Transitions lenses

Transitions lenses automatically, and quickly, adjust to the level of surrounding light. Indoors they are clear, while outside they darken to serve as a dynamic pair of prescription sunglasses.
Tinted lenses and Sunglasses
We can order tinted lenses in a variety of shades so you can create your own custom sunglasses with any frame. We can order these lenses both with your personal glasses prescription or without. Some specialty tints, like yellow, are used by marksmen to improve their contrast sensitivity and their ability to make more accurate shots. Other tints, like rose-colored tints, have been shown to reduce the incidence of migraines.
Sunglasses protect your eyes from harmful ultraviolet (UV) radiation, which is present even on cloudy days. Quality sunwear provides 100 percent UV protection and can significantly reduce the risk of vision problems caused by sunlight such as cataracts and retinal damage.
Polarization
Glare can make it difficult to see objects clearly by washing out colors and details. Polarized lenses help reduce this glare, particularly the glare off reflective surfaces like the sea or a lake. Looking at a scene with polarized lenses, you'll notice the colors are deeper, richer and bolder, and details are clearer and more distinct. Polarized lenses also help reduce squinting, which, in turn, reduces eye fatigue, tension and eyestrain.
Anti-glare or anti-reflective coatings

These coatings make standard glasses lenses less reflective. These coatings can help improve glare at night, reduce the glare from computer screens, and reduce the visible glare in photos. Anti-glare coatings improve the function of a pair of eyeglasses as less light is lost and the vision through the lenses is clearer. At Achord Eye Clinic, we prescribe Xperiro AR.
Blue-blocking coatings

Blue light is the highest energy visible light that reaches the back of our eyes. These blue wavelengths of light can affect the normal secretion of our sleep hormone, Melatonin. Blue-blocking coatings, like Essential Blue, prevent these wavelengths of light from reaching the back of the eye. Blue blocking coatings have the potential to reduce eye strain caused by digital devices and have been shown to improve sleep through increasing the natural production of Melatonin.
Scratch resistant coatings
Some of the materials which are used to make glasses scratch easily. You can lengthen the lifespan of your glasses by adding a scratch resistant coating to the lens which will protect it during the wear and tear of everyday life.
High-Index Plastic Lenses
High index plastic is thinner and lighter than standard lens materials. These lenses are a must for anyone with strong glasses prescriptions. If your prescription is stronger than 4.00 diopters, you will significantly benefit from the thinner lenses.
Progressive Lenses versus Bifocals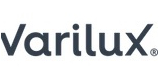 Do you need extra help to see up close? There are many ways to include a reading prescription in your glasses. A traditional bi-focal, with a line, will give you two distance areas of vision, distance above the line, near below. The modern progressive lens will gradually change from distance correction at the top to a reading prescription at the bottom. This gradual change does create some peripheral blur, but most users will adapt to the blur within a day or two. At Achord Eye Clinic, we fit Varilux Progressive designs.
---
What about the Glasses Prescription?
Do you need a prescription for glasses? Schedule an eye exam with us today! We will check your vision and the health of your eyes, and you will leave with a valid glasses prescription. Schedule an appointment with your eye care provider and we'll be in touch with you shortly.
We fill glasses using outside prescriptions! If you have a valid glasses prescription, even if not written by our doctors, you can buy your glasses here.